It's no secret that buying a home is one of the biggest decisions you'll ever make. So it pays to go into the process completely prepared for all the costs you could face. That way you can draw up a home buying budget to discover if you're home-ready now, or if you need to tuck a little more away to pay for the various costs associated with buying property
We look at the different expenses you could face to work out the true cost of buying a home.
Stamp duty.
Stamp duty is a state/territory government tax imposed on homebuyers. How much you pay typically varies in line with the value of the property you're buying. However, if you're a first home buyer, you may be entitled to stamp duty discounts depending on where you buy, and whether you choose a newly built or established home.
In general though, if you're upgrading to your next home you need to allow for stamp duty. Use our stamp duty calculator to know how much you could be up for.
To find out more about stamp duty in your state, refer to the State government links below. Depending upon which state you are in, you may find stamp duty is sometimes referred to as "transfer duty".
Conveyancing fees.
The process of transferring a property from the seller's name to your name – known as 'conveyancing', can be complex, and it makes sense to leave it to the professionals.
You can choose between asking your solicitor to do the work, or engaging a conveyancer, who specialises in property transfers. Please note that in some states like Queensland or the ACT, only solicitors are permitted to do conveyancing work.
The cost will depend on the service provider you use. While conveyancers often charge a flat fee, solicitors usually charge an hourly rate. The flip side is that if a transaction is complex, your solicitor has broader legal skills and can offer advice on complicated situations.
As a guide, expect to pay between $700 and $2,500 for conveyancing costs1.
Pre-purchase inspections.
Homes can easily conceal hidden faults – from cracked foundations through to the termite damage lurking behind the walls. Organising a pre-purchase pest and building inspection before you sign the Contract of Sale can help you avoid major expenses later if it turns out you've purchased a problem property.
As a guide, allow up to around $1,000 for a combined pre-purchase pest and building report2.
Loan application fees.
Upfront loan application fees vary tremendously, and this is something to watch for when you're comparing between lenders. Upfront loan fees can be as high as $8003.
At Defence Bank, we don't charge an application fee on any of our home loans to help you get into your dream home sooner.
Homebuilding and contents insurance.
Your home is a valuable asset – and that makes it worth insuring along with your belongings.
It's hard to put a typical cost on home and contents cover. Premiums will depend on the insurer, the location and value of your home, as well as its age and condition, and for how much you wish to insure your possessions.
Defence Bank offers competitively priced home and contents insurance that includes new for old cover which insures your personal belongings if they are damaged or stolen and automatic flood insurance. You can get a free quote online or speak to us to work out how much cover could cost for your home and contents.
---
TIP: Be sure not to underinsure. It might save you a little upfront, but cost you nothing but heartache should you need to make a claim.
---
Lenders mortgage insurance (LMI).
If you have less than 20% deposit, then you may have to factor in lenders mortgage insurance (LMI). How much LMI you pay depends largely on the property's value and the size of your deposit.
Or, if you're a first home buyer, you may be eligible for the First Home Loan Deposit Scheme (FHLDS), which lets you buy with as little as 5% deposit. No LMI applies as the federal government acts as a guarantor for the remaining 15% you'd need to make up a 20% deposit.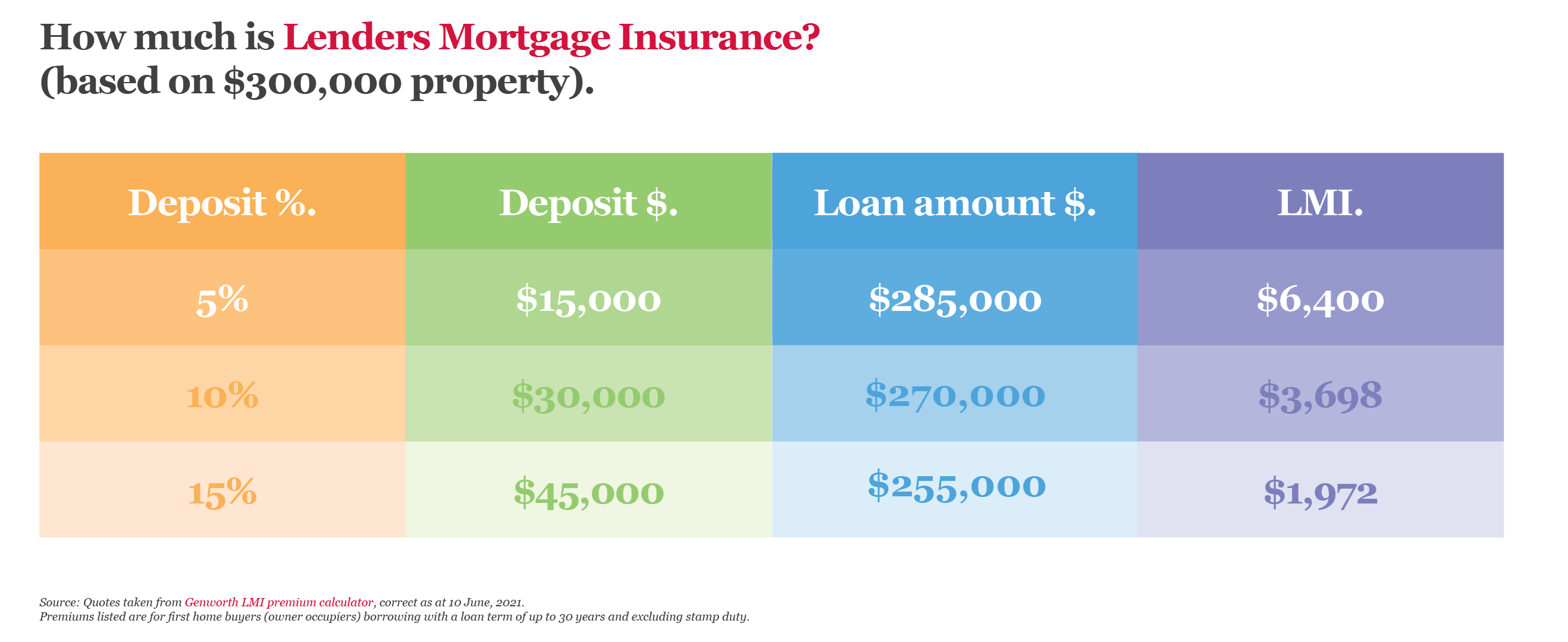 Moving in costs.
The cost of moving all your belongings into your new home can range from next to nothing if a few mates are willing to lend a hand, to a few thousand dollars if you need to engage a professional removalist. This makes it an important cost to factor in when considering your home buying budget.
The law requires us to give you information about how we use any personal information we collect from you. Please read our Privacy Policy.
1 https://www.housing.nsw.gov.au/__data/assets/pdf_file/0007/325663/AguidetothecostofhomePurchase.pdf
2 https://www.canstar.com.au/home-loans/building-inspection-cost/
3 https://www.housing.nsw.gov.au/__data/assets/pdf_file/0007/325663/AguidetothecostofhomePurchase.pdf
These costs are rough estimates — the exact costs of buying a home will depend on your individual circumstances.
Important note: This information is of a general nature and is not intended to be relied on by you as advice in any particular matter. You should contact us at Defence Bank to discuss how this information may apply to your circumstances.