BPAY is an easy and secure way to pay and manage bills from Online Banking or the award-winning Defence Bank app.
What types of bills can be paid with BPAY?
BPAY is offered by over 60,000 businesses across Australia, which means you can pay many types of bills including phone, internet, electricity, gas, water, rates, household (rent and strata), credit card, insurance and many more.
Making payments with BPAY.
It's easy to make a payment, using Defence Bank Online Banking or our award-winning app.
And it's free.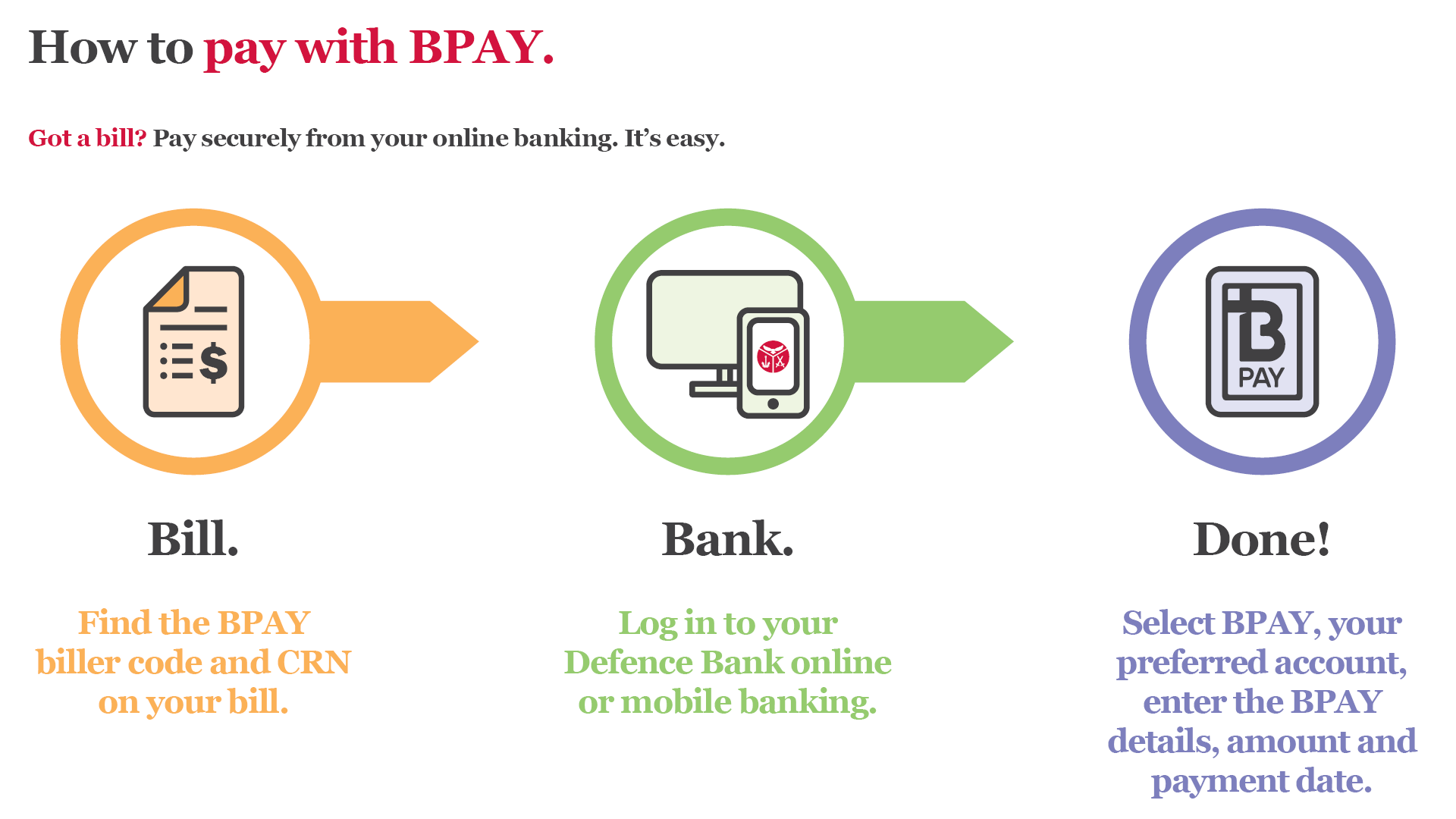 Watch the video to find out how to make a BPAY payment.
You can choose when you pay.
With BPAY, you can make one-off or schedule recurring payments on a date that suits you. You just need to make sure you have funds available in your account on the scheduled date.
Got a question about BPAY? Here are the answers.
Important note: This information is of a general nature and is not intended to be relied on by you as advice in any particular matter. You should contact us at Defence Bank to discuss how this information may apply to your circumstances.