If you're in the market for a home loan, at some stage you're going to come across the term 'loan-to-value ratio' (LVR). It simply refers to the amount you're borrowing, represented as a percentage of the value of the property you're buying. As a buyer, there's a good reason to aim for a low LVR – it can save you a lot of money.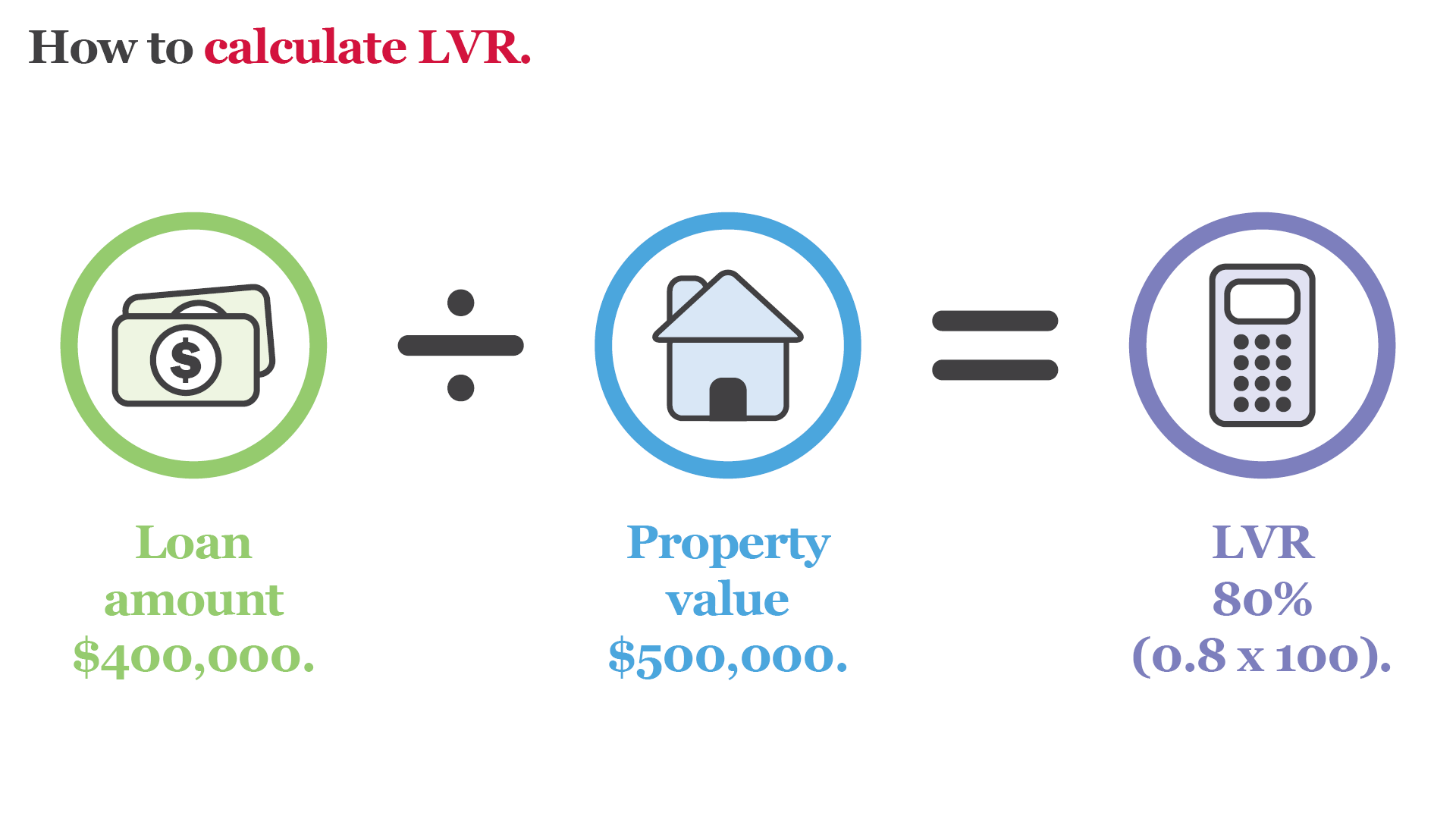 To see how LVR works, let's look at an example. We'll say Anna wants to buy an apartment costing $500,000. She has saved a deposit of $100,000. So, she'll need a home loan of $400,000 to complete the purchase. In this example, Anna's LVR will be 80% (worked out as 400,000 / 500,000 x 100).
If Anna had a deposit of $50,000, her LVR would be 90%, as she has a 10% deposit. Or, if her deposit was $200,000, Anna's LVR would be 60%.
Why the LVR matters.
Knowing your likely LVR is important. Lenders typically have maximum LVRs in place, indicating the most you can borrow for a home, and this will also guide you on how much you need to save for a deposit.
Each bank sets its own maximum LVR. Some ask for a minimum 20% deposit, meaning the highest LVR they will allow is 80%. In other words, the bank will only lend you 80% of the purchase price of your desired house.
Here at Australia's Defence Bank, we're a bit more flexible. For example, the maximum LVR on our Premier home loan is 90%. However, our other home loans have a 95% LVR, so you'll need a minimum deposit of only five per cent.
The advantages of a bigger deposit.
For first home buyers in particular, saving a deposit can be challenging. However, there are good reasons to save for a bigger deposit where possible.
Save on lenders mortgage insurance.
With a deposit below 20%, the bank will likely ask you to pay lenders mortgage insurance (LMI). This is a one-off, non-refundable, non-transferrable insurance premium when you take out the loan, and it will add to your upfront buying costs.
---
Tip: If you are a first home buyer, you may be able to avoid this if you secure a place in the First Home Loan Deposit Scheme.
---
LMI can be very expensive and cost thousands of dollars, but you can reduce this premium by simply saving a bigger deposit. This is something you'd want to do, especially as LMI protects the bank, not you if you can't keep up with repayments. See our FAQ on LMI here.
Lower loan repayments, save on interest.
Having a larger deposit – and a lower LVR isn't just about saving on LMI.
The more you can provide as a deposit, the less you need to borrow. The beauty of taking out a smaller home loan is that the monthly repayments will also be lower. That's great for your everyday cash flow, as it frees up money for regular bills, your lifestyle – and maybe a few renovations to add personal touches to your home.
Borrowing less will also help you save on the long-term interest cost of your loan.
Remember to allow for purchase costs.
Your deposit isn't the only thing you need to buy a home. Remember to allow for other upfront expenses such as stamp duty, government fees and charges, conveyancing fees, home and contents insurance and moving in costs.
The law requires us to give you information about how we use any personal information we collect from you. Please read our Privacy Policy.
Important note: This information is of a general nature and is not intended to be relied on by you as advice in any particular matter. You should contact us at Defence Bank to discuss how this information may apply to your circumstances.