Scammers are targeting regular Online Banking users with bogus ads on search engines such as Google, Yahoo and Bing that include a direct link to a phoney Online Banking login page.
---
We remind all Defence Bank members that we would never include a link to Online Banking in a Google or other search engine ad.
---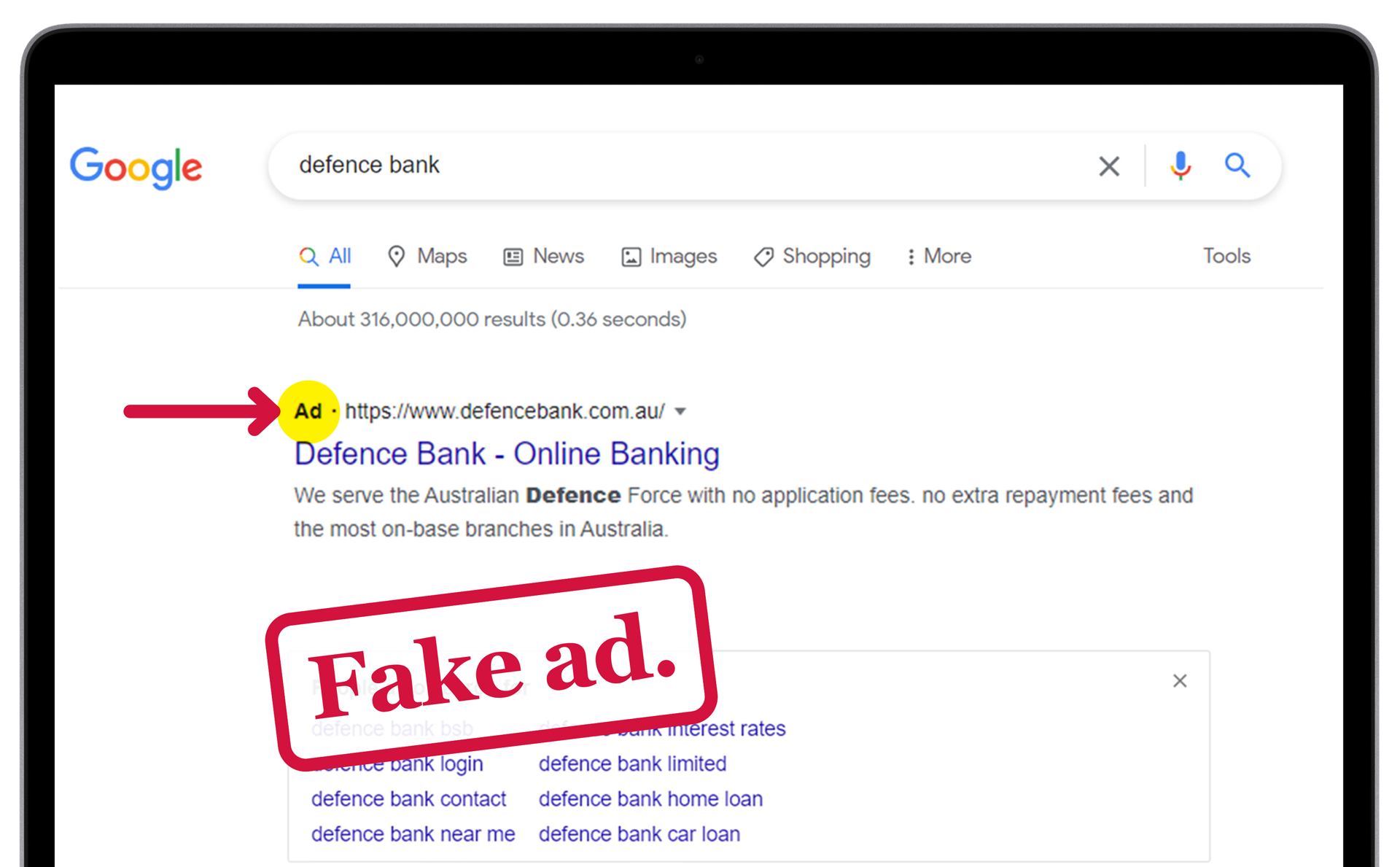 You should not use any search engine ad to access Online Banking or use any links contained in those ads. It will likely lead to a fake website which asks for your login details, which scammers then use to try and access your funds via Online Banking.
To help keep you safe online, we recommend that you:
Immediately change your Online Banking password and continue to do this regularly.
Always check the URL that you are using to determine its authenticity.
Always type defencebank.com.au into your web browser. This will guarantee that you arrive at our website and can safely access Defence Bank Online Banking.
As an alternative option, please download and use our banking app, which is available in both the App Store and Google Play.
Play it safe.
To know more about keeping your money secure online, talk to the team at Defence Bank. Call our Contact Centre on 1800 033 139 or visit your local branch to find out more.
Important note: This information is of a general nature and is not intended to be relied on by you as advice in any particular matter. You should contact us at Defence Bank to discuss how this information may apply to your circumstances.