Saving a home-buying deposit can be challenging at the best of times. It's especially difficult if you're renting, or when property prices are rising. The more prices climb higher, the more you need to save to reach a 20% deposit. It can seem as though the goalposts are continually moving further out of reach.
But don't lose sight of your home-buying goal! Aiming for a 20% deposit is a worthwhile target, but you may be able to buy a home with much less.
Why 20% is a common benchmark.
A 20% deposit is often seen as the minimum needed to take out a home loan and buy a property. That's not always the case. You may be able to buy a home with a much smaller deposit. But there is a reason why 20% is seen as an ideal benchmark.
If you borrow more than 80% of your home's value – meaning your deposit is below 20%, the lender will ask you to pay lenders mortgage insurance (LMI). This type of insurance protects the lender, not you, if you can't keep up the repayments.
LMI can be expensive, and as a 20% deposit lets you avoid this additional upfront cost, having a bigger deposit can be a money-saver.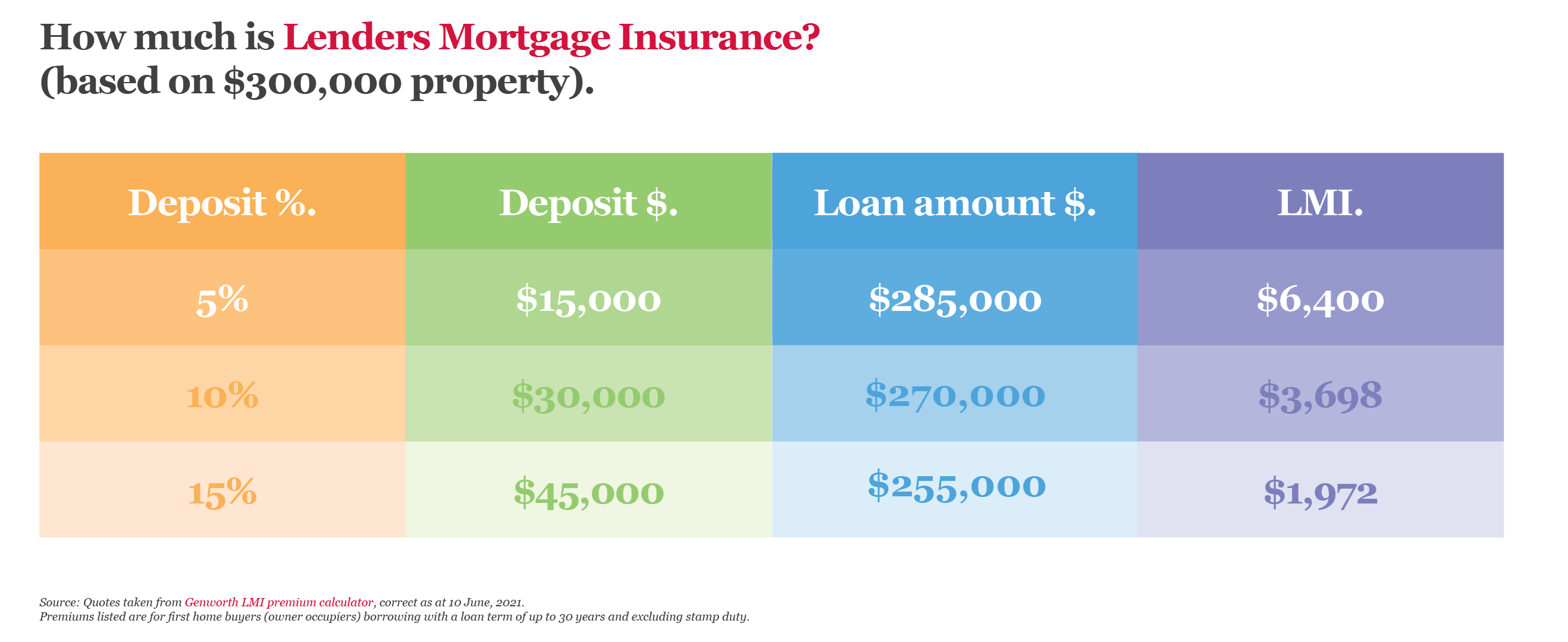 Buying with less than 20% deposit.
That's not to say you can't buy a home without a 20% deposit.
Some banks including Defence Bank, understand that owning a home is an important personal goal. It lets you take that first step on the property ladder, it's also a chance to become part of a community where you can settle down and maybe raise a family.
That's why we offer opportunities to buy a place of your own even if you don't have a 20% deposit.
A 5% deposit can get you into the property market.
You could be eligible for a Defence Bank home loan, even if you only have a 5% deposit.
We lend up to 95% of a home's value with LMI. So, if you're looking to buy a home costing $500,000, you may only need a deposit of $25,000. That's a lot more achievable than saving a 20% deposit, which would be worth $100,000.
Home Guarantee Scheme.
Even better news for first home buyers and single parents!
Defence Bank is an approved lender for the Home Guarantee Scheme, giving eligible first home buyers a valuable chance to buy a place of their own sooner.
Eligible first home buyers, can access the scheme through either the First Home Buyer Guarantee (FHBG) or Regional First Home Buyer Guarantee (RFHBG) and buy their home with a 5% deposit – avoiding the additional costs of LMI.
For single parents eligible buyers may be able to get into their new home with as little as a 2% deposit and avoid LMI costs.
The upshot is that, yes, you can buy a house with less than 20% deposit, and Defence Bank can make it happen in a variety of ways.
Read our article on the true costs of buying a home.
The law requires us to give you information about how we use any personal information we collect from you. Please read our Privacy Policy.
Important note: This information is of a general nature and is not intended to be relied on by you as advice in any particular matter. You should contact us at Defence Bank to discuss how this information may apply to your circumstances.