Your debit or credit card is a key way you can access your money at Defence Bank, so making sure you've got control at all times is really important. It's simple using the Defence Bank app and Online Banking.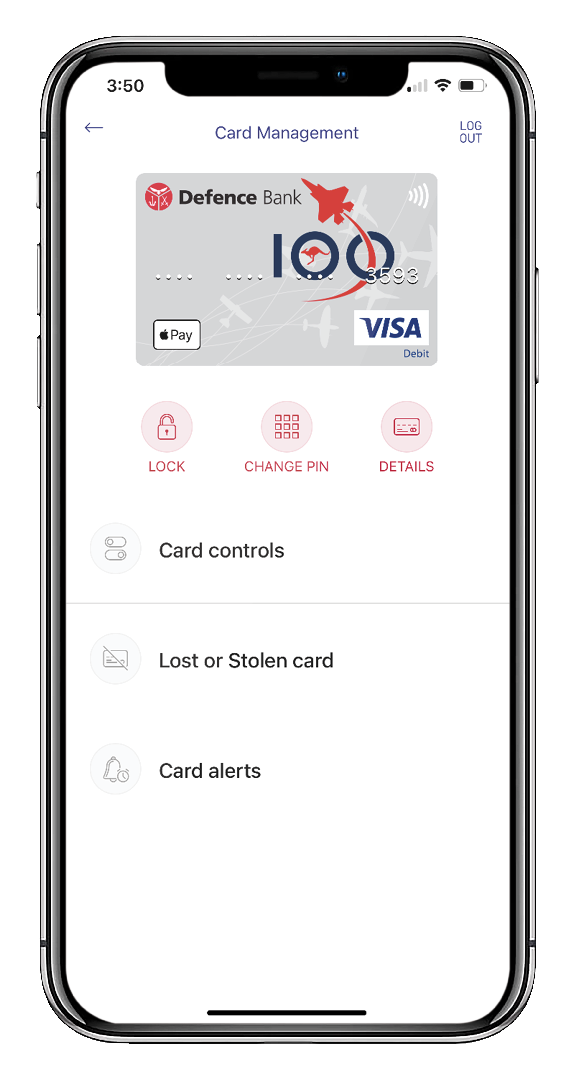 Change your card PIN.
If you want to change your card PIN to something you'll find easier to remember, you can do this through your app. Remember, when it comes to choosing your PIN you should;
Avoid obvious numbers like numbers from your birthday, phone number or home address.
Never use consecutive sequences such as '1234' or "5678".
Not use any number sequences found on the card itself.
See some more tips on choosing a secure PIN.
Card Controls.
Use your card the way you like with the Card Controls functionality in the Defence Bank app and Online Banking. It gives you the ability to block or turn off access to the following transaction types in Australia or overseas.
PayWave.
Online purchase.
In-store purchases.
ATM withdrawals.
Digital wallet.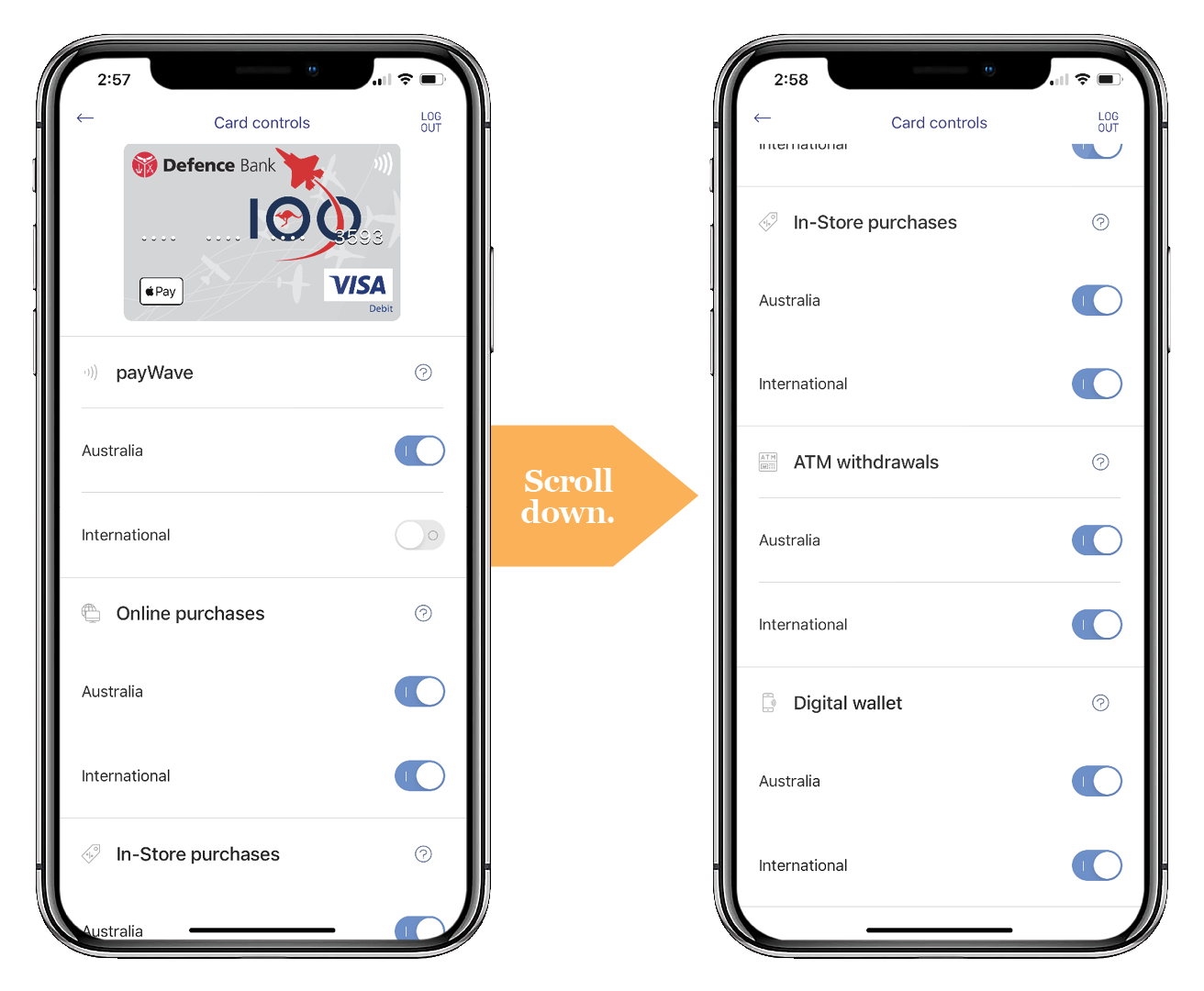 Lost or stolen cards.
If you have misplaced your card, you can apply an instant block using the lock functionality found in card management within your app. The block can be removed at any time.
However, if you feel that your card is lost or stolen, you should immediately cancel your card, which can be done quickly and easily through your app. You'll receive an immediate digital replacement in your digital wallet using Quick Cards.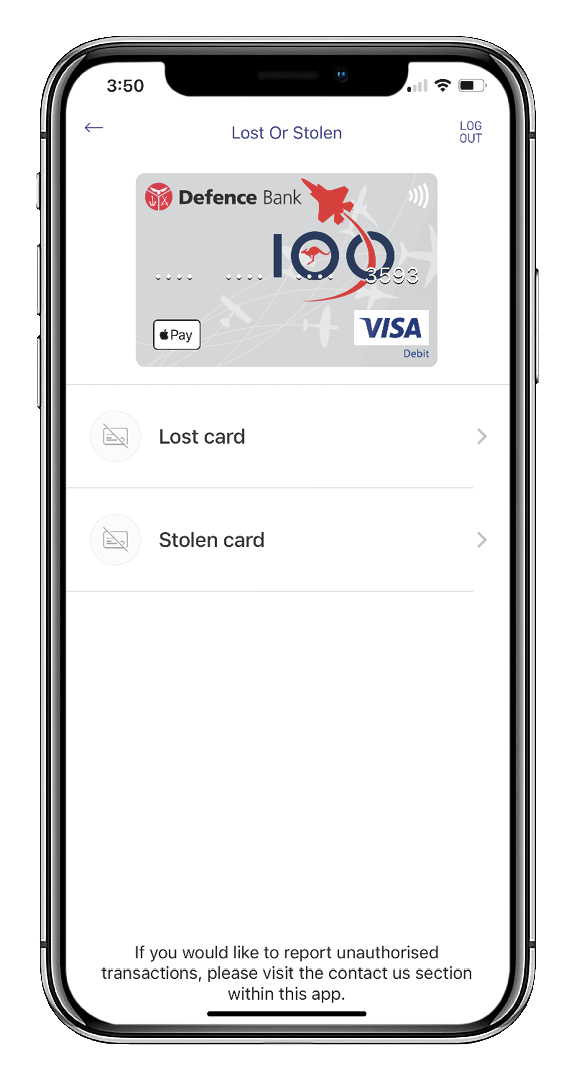 Card alerts.
As an added security feature, you can now set up transaction alerts on a nominated card via your app, alerting you to when your card gets used to do a PayWave, ATM withdrawal, EFTPOS transaction, or exceeds a nominated threshold amount.
This is an optional feature that you can turn off and on.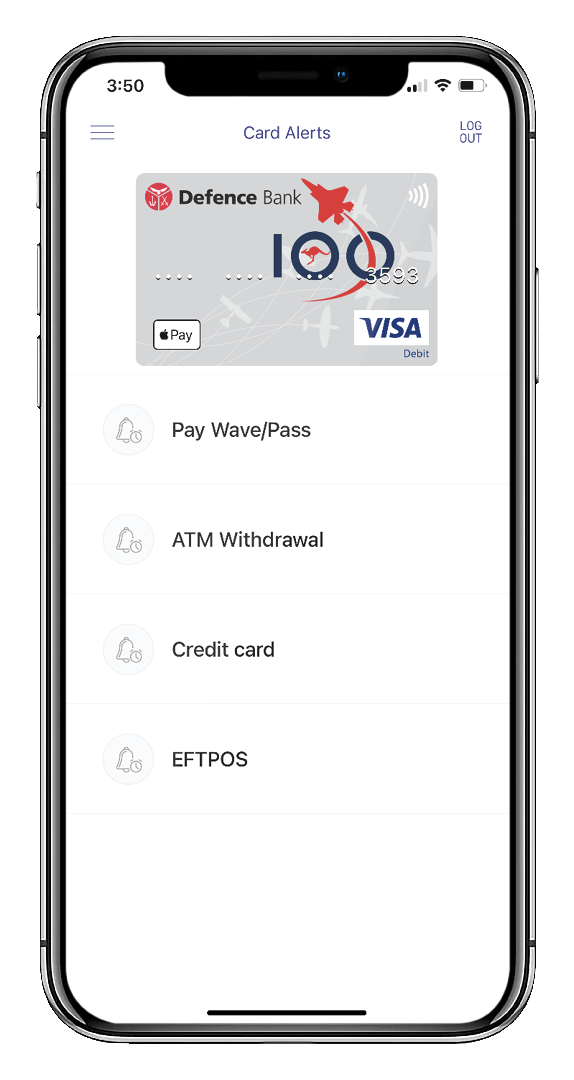 Credit cards.
If you have a credit card with Defence Bank, you can also request an instant limit reduction using the app. If you wish to increase the limit please call our Contact Centre on 1800 033 139 or drop into a branch to discuss the next steps.
You can also cancel your credit card if you wish. However, please note that your card and limit will no longer be able to be used and cannot be reversed following this action.
Have you downloaded our app?
To use the app, simply download it from the App Store or Google Play and sign in with your member number and Online Banking password. You'll then be prompted to create a four-digit app PIN, making logging in convenient.
Not registered for Online Banking? Visit a branch, call us on 1800 033 139 or register here.
Important note: This information is of a general nature and is not intended to be relied on by you as advice in any particular matter. You should contact us at Defence Bank to discuss how this information may apply to your circumstances.